Bringing people
together?
From 1 to 100 pizzas,
we can meet your
needs...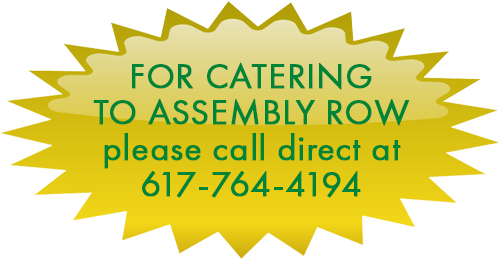 For Pick Up call
us direct at
617-764-4194
* Most Pick Up Orders Will Be
Ready in 15-20 minutes!
For Delivery to your
Office or Residence
* The above services are listed for your convenience.
We do not own or operate these services and
cannot guarantee their delivery times.
Please contact them directly for
all delivery information.